The birth of Australian Prosecco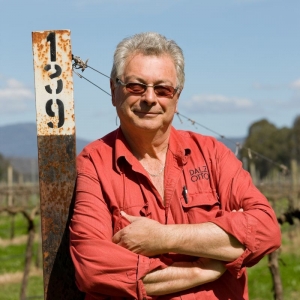 In the mid-1990s, Otto Dal Zotto's sons asked which wine he really wanted to make next. Otto didn't hesitate in naming his favourite variety from his youth in Italy: "Prosecco!"
And so Prosecco in Australia was born. It's evolved into a story so big that it's changed the King Valley in more ways than one.
Deciding to grow and make Prosecco in Australia was the easy part; it took years before Otto found vine material anywhere in the country.
Eventually, Otto stumbled across a compatriot who'd brought some Prosecco plants vines back from Italy to grow in his own backyard. He didn't want to give any away, but Otto found a way: "I found out that this guy was from the same Italian town that I was from, and we started chatting in the Italian dialect of that region. At the end of that chat he agreed to give us some."
The Dal Zottos sent samples to an independent lab for testing, proving it was genuine Prosecco. It was time for Otto's big dream to take shape, albeit in a small way at first.
"We started with 300 vines in 1999, and we made the first lot of Prosecco—we called it L'Immigrante (meaning 'the immigrant')—using méthode champenoise, in 2004," Otto says.
Michael Dal Zotto adds, "When we released our first Prosecco into the market, it was so popular we had to restrict it to three bottles per person. But there was a lot of time after that where it was hard work, and it took years of pushing before it suddenly started to get traction. All of a sudden it went crazy; you could say it's taken twenty years for Prosecco to become an overnight success!"
But this was never a dream for just Dal Zotto to produce Prosecco,Prosecco; this was a vision for the King Valley as a whole. The Dal Zottos' motto became, "If you share something, it will grow."
A valley flowing with Prosecco
Several wineries around the valley leapt into the Prosecco dream as the first decade of the twenty-first century rounded out.
Katherine Brown from Brown Brothers recalls there were many open conversations with the Dal Zottos, who were encouraging the King Valley wineries to come on board with the idea. At the same time, the Browns' team was inspired by the vibrancy of Prosecco internationally.
"Back in the early 2000s, we visited the UK and noticed a groundswell of people drinking Prosecco," Katherine says. "It was interesting to see people drinking sparkling wine as an easy going drink in the sunshine: that hadn't been part of the Australian culture before. In Australia, sparkling wine was always considered expensive, or kept for celebrations."
For Arnie Pizzini, Prosecco was an opportunity to add to Chrismont's range in a way that connected with their Italian background. "We're of Italian heritage here and we've had Italian varietals in our vineyard since we first planted in 1984," Arnie says. "To have a sparkling wine that fit with that heritage filled a really important gap for us."
The timing of Prosecco appearing in the King Valley was fortuitous for Sam Miranda, too. "My uncle had his 60th birthday party around that time, right in the heart of the Prosecco-growing region in Italy," Sam says, "and when we were over there I was drinking Prosecco with breakfast, lunch and dinner and the style really hit me."
Sam says he had a good feeling about this one. "Of all the varieties I've made, Prosecco, it just felt right. The region where it grows in Italy has the same feel as the King Valley; we have the mountains and those cool nights that are our big advantage. You need that to develop the right acidity and add the punch of flavour to the Prosecco."
For Fred Pizzini, too, it was a variety that had an allure and given the versatility of the style, offered an opportunityhit a heartstring. "We really wanted to make a style with plenty of texture, mouth feel and weight on the palate, to fit in with the other Pizzini wines." And, in the kitchen, Katrina Pizzini experimented and came up with an equally appealing sweet treat – Prosecco Rocky Road!
Banding together on Prosecco Road
By 2009, these winemaking families started to share their love of Prosecco with Australia, creating a tourism initiative called King Valley Prosecco Road. Prosecco Road is a tasting trail that celebrates food, wine and Prosecco experiences, and, to the King Valley wineries, it also marks their strong sense of community.
"I still remember the day I visited the other wineries and pitched the idea of Prosecco Road to everyone," Christian Dal Zotto says. "Within two hours everyone had signed up to work together on the concept."
"When we started Prosecco Road and gotwe had some government funding and great help from Visit Victoria to roll out the Prosecco story across Sydney and Melbourne;, it was a real advantage to be able to talk to the early adopters about this wine we were so excited about," Katherine Brown says.
"My dad (Ross Brown) has a favourite word: co-opetition, which means working together but also creating a bit of healthy competition," she adds. "We all push each other to make the best Prosecco we can."
"Prosecco shows the strength of a little village region like the King Valley working together," Christian says. "It wouldn't have achieved the popularity it has without us all working together, it's that simple."
Fred Pizzini also credits this community approach as helping the variety come a long way. "It's still fairly new in Australia but it's moving quickly, and in the last two years there's been an exciting rise in the really big recognition of Prosecco in Australia, from the local pub to the restaurants that lead the country," he says.
The future of Prosecco is bright and bubbly, with the King Valley producers saying they're focused on maintaining the high quality that people have come to expect from the region, at an approachable price point. They're as focused as ever on innovating the variety and pushing themselves to make the best wine they can.
For Otto, all of this is a dream come true for this sparkling variety that means so much to him. "Prosecco is a part of me: I've probably got more Prosecco in my body than blood!" he laughs.
But Otto says the real credit goes to all the people who drink Prosecco in Australia. "More than anything else you have to think about the achievement of the consumer," he says. "They were very receptive of a new product and they really love it. I am so happy that so many people are having a good time when they're drinking a glass of Prosecco.
"I'm really proud of what we did."