We have always enjoyed showing you the Italian spirit of the King Valley's winemaking families as we celebrate La Dolce Vita - come join in the fun!
18th & 19th November 2023
Wine
Enjoy both new and museum release poured by the winemakers, along with prosecco cocktails and wine spritzes for fun. Salute!
Food
From nonna's gnocchi to delicious dishes from renowned chefs, the festival is the ultimate gourmet weekend with something for everyone. Buon appetito!
Festival fun
Much more than great food and wine, there's live music and local produce markets for grown-ups, as well as face painting, fun and games galore for little ones.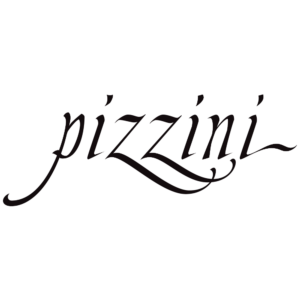 Gnocchi Carnevale at Pizzini
We will have lots of extra things on offer so gather your family and friends, grab a table in the grounds and relax or dance the day away!
Delicious lunch options, including gnocchi of course, from Pinchos, 11am – 3pm
Katrina's desserts and sweet treats available 11am – 4pm
Spring cocktails or wine by the glass from our wine bar, 11am – 5pm
Live music from Jo Ellis & Ray Gale and roving gypsy jazz band Bric a Brac, 11am – 4pm
Face painting, kite making, giant games and giant sandpit for the kids
A complimentary wine tasting at our Festival tasting bar is included with festival entry for adults
We will also have a special back vintage tasting area offering extended tastings for $15 per person (free for Pizzini Wine Club Members).
Buses that carry 12 or more people are required to book in advance – please email [email protected] if you would like to book a bus.
No pets over this festival weekend please.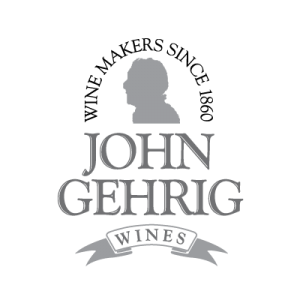 Perfectly matched food & wine
Join us at John Gehrig Wines, this is our first time being part of the festival, so come and say hi to our fifth-generation winemaking family. Experience the wide range of wines we have to offer, from French-style sparkling to our exquisite fortified wines.
Make your way to our Cellar Door, open from 10am, where tastings and sales await. For larger groups, we highly recommend booking in advance to ensure the best experience.
Showcasing our family wines and the King River cafe catering share platter style boxes for 2 people $30 ( antipasto and famous flourless chocolate cake to match our great range of fortified wines )
Engage in friendly competition with lawn games on our riverfront lawn, while inside, a mini kids corner awaits to keep the young ones entertained.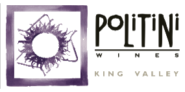 A Sicilian culinary extravaganza
Indulge in a Sicilian culinary extravaganza at Politini Wines. Delight your taste buds with an array of traditional delicacies, including Sicilian Arancini, Salsicce & Meatballs, Antipasto, Cannoli, and Dolce.
Sip on exquisite wines by the glass, enjoy a refreshing Limoncello Spritz, or savor hot beverages like coffee, tea, and hot chocolate.
Don't miss the chance for a complimentary wine tasting experience, featuring our festival wine selection and wines by the glass.
And to set the perfect mood, acoustic solo artist Jeff Cabalar will serenade you on both days.
Remember, our bus policy is "strictly by appointment only," so give us a call at 0427567377 to plan your visit.
For private lunches or inquiries, contact us at the same number or email us at [email protected]. Join us for a taste of Sicily you won't forget!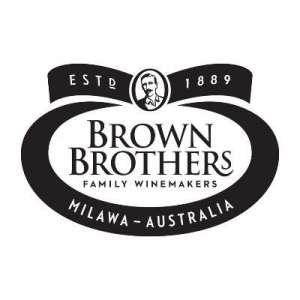 Discovery Tasting Zone
Join us in Milawa for our annual Spring Wine and Food Weekend, featuring two full days of tastings, live entertainment plus delicious wine and food as part of the 2023 'La Dolce Vita' Festival.
'Discovery Tasting Zone' – our new immersive tasting experience where we introduce you to our family of wine brands! Featuring four exciting tasting experiences never offered before – Innocent Bystander, Taste Tasmania (featuring Devils Corner, Tamar Ridge and Pirie), Flavour Innovation and Patricia in the Family Cellar.
Free wine tastings in Cellar Door for all 'La Dolce Vita' ticket holders
Live music in the grounds:
11:00am – 1:30pm – talented musicians 'Tommy Gun' take the stage to showcase their distinctive voice and catchy melodies
2:00pm – 4:30pm – house vibes by 'DJ Beauy'
A variety of delicious food options including:
4 course Set Menu with matched wines in Brown Brother's hatted restaurant $120/pp for adults. Bookings essential.
Grazing Menu from the Barn including cheese and charcuterie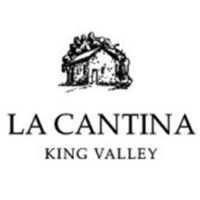 A quintessential Tuscan experience
Join the Corsini family at La Cantina King Valley on the 18th and 19th November to celebrate La Dolce Vita in the beautiful King Valley at our classic Tuscan style cellar door.
Here you can taste our vast range of preservative free and vegan friendly wines, including our many Italian varieties and popular 2023 Sangiovese Col Fondo and 2021 Saperavi.
We are very excited to announce the return of the long-awaited Nonno's Fortified.  Named after Gino (Nonno means grandfather in Italian), our Nonno's fortified dessert wine made in the tawny port style. It is a blend of 4 red varietals and late-harvest Chardonnay, where the fruit is picked late in the season at very high sugar levels, giving the wine its richness of flavour and sweetness. The wine is then aged in 25-year-old French oak barriques for a minimum of three years, allowing it to develop its classic "plum-pudding in a glass" rich flavour.
Enjoy delicious home-made Italian food made following Nonna's secret recipes including our popular Arancini, Nonna's Lasagna, Falsomagro, Tiramisu and much more.  Be entertained with live music by family member Leticia Box-Corsini.  Stroll through our market brimming with homemade products and local produce and a wonderful family friendly atmosphere.
Cellar door is open from 10am to 5pm daily.  We look forward to seeing you over the weekend.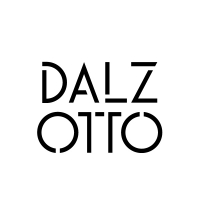 DZ Prosecco Festival is back!
Join us as we kick off the La Dolce Vita weekend with our Prosecco Nights launch party from
4pm Friday 17th November!
Not only does your festival ticket give you access to our Prosecco Nights party, you also have
Festival-wide access to all participating wineries for the whole weekend!
To get us dancing and to ring in the 2023 La Dolce Vita Festival DJ Tubbz will be on the decks
on Friday from 5pm until 9pm Our bar opens from 4pm so come down early, collect your
festival wristband and glass and start celebrating!
Delicious food and wine will be on offer. From 6pm tuck into Otto's Famous Porchetta Rolls
as well as woodfired Pizza, DZ wines, beer, cocktails and other festival favourites.
Dal Zotto's is the place to be this La Dolce Vita weekend.
The fun doesn't stop on Friday evening. The weekend is packed full of fun for the whole
family with face painting, lawn games, and a jumping castle for the kids as well as wine
tastings and 'Prosecco and Paint' sessions for the adults. Live music on Saturday and DJ
Tubbz will bring us back home with a fantastic set on Sunday.
Salute to La Dolce Vita!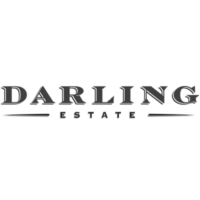 New release Aligoté and Gamay Await
Sit back and relax in our garden under the shade of the walnut trees, where you can savour the simple pleasures of life. Enjoy great food, great tunes, and superb wines in a laid-back and picturesque setting in the middle of our vineyard.
We will be cooking up a storm with our homemade Italian-style sausages (perfect any time of day but a particular favourite on Sunday mornings), crispy polenta chips and a special springtime dessert.
It wouldn't be La Dolce Vita without our homemade wine spritzers: grapefruit cordial, wine, mint, and soda over ice. The perfect refreshment to sip and share with friends before enjoying a wine tasting.
We will be showcasing our new releases including Pinot Blanc, Aligoté, and Gamay. These wines are a testament to our commitment to excellence in winemaking and we can't wait to share them with you.
We've also selected a back vintage gem, a wine that's been aged to perfection to open over the weekend. This is a special opportunity to taste history in a glass.