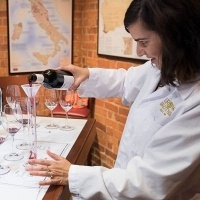 Local wine-lover, Brenda Pomponio, shares her special King Valley experience, capturing the year that was in her very own wine blend.
Lab coats, test tubes, bottles of deep red liquid – the scene was our first clue that blending a great wine variety is one big science experiment.
It was my birthday and, to celebrate, my husband and I were playing winemakers for the day. It began, as all good times do, with food; lunch at Patricia's Table restaurant was a real treat of three-course deliciousness. Then we donned the white coats and channelled our best mad professor look as Stacey, our knowledgeable host, explained the process of wine blending.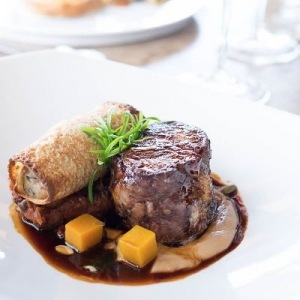 The first step was to sip each varietal on its own, discovering each one's flavours. The fruity, light Merlot, the aromatic Shiraz and dry, full-bodied Cabernet Sauvignon each had unique qualities, and the tastings helped us work out the blend we wanted to create.
We had three attempts to make our perfect blend, with a measuring test tube and funnel coming into play as we splashed wine about to make varying combinations. The science of winemaking dictated how the residual sugars, colour, alcohol levels and acids of each varietal would work together, but another steep learning curve was still ahead.
That is, it turns out that the perfect wine blend is a happy marriage between science and art.
We both prefer a medium-bodied wine, which, according to the rules of blending, means sticking to blending only medium-bodied varietals. That meant we were keen to omit the fuller Cabernet/Sauvignon element. But rules are made to be broken, and we were surprised to find that by adding a small percentage of this full body, the wine was lifted to a whole new level.
This is, perhaps, where the science of blending ends and the creativity of it begins.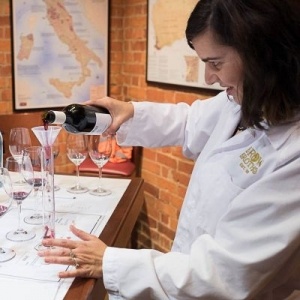 Our new creations were swirled about with a precision reminiscent of professional wine tasters, and then, taking a good swig, we gave our new blend its verdict. There's simply no science that can tell the tastebuds what to love – and we loved our intriguing new concoction.
It was then onto bottling, which gave us access to what we coined 'the engine room' of Brown Brothers. We watched on as our bottle was filled with nitrogen, sealed and labelled.
To mark the occasion, we named our very own wine, 'Birthday Blend'; it's one that we'll set aside and enjoy for next year's big event. Hip hip hooray!
What are birthdays for, if not a splash of excitement? And the splashes of red over the table top certainly showed that we'd had our fair share of birthday fun.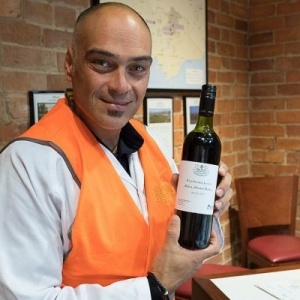 Where: Brown Brothers winery, Milawa
When: This one-hour experience is offered daily at the cellar door (bookings essential)
Who: It's a great indulgence or gift for a wine connoisseur who wants to know more about wine
Good to know: A sweet wine blending option is also available
How to book: brownbrothers.com.au