Celebration of art in the King Valley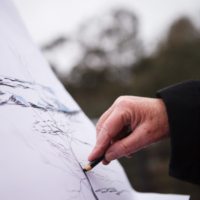 The Prosecco will be flowing when the King Valley Art Show celebrates its 20th birthday this year.
Over the last two decades the art show has grown into a significant annual event attracting over 400 entries and including many major artists in the mix.
It's the home of artwork in the King Valley, offering a spectacular display showcasing a wide variety of styles and mediums, from portraits, landscapes and still life to watercolours, prints and abstract works.
King Valley Art Show president Anita Laurence said with a prize pool of $16000 including a grand prize of $3000 sponsored by Dal Zotto Wines, the standard will once again be high.
"We are delighted by the enthusiasm and continued support of our many sponsors, which really shows just how the reputation of the event has grown," she said.
"These awards are really attractive to artists and have certainly helped to boost the quality and range of entries."
With most prizes non-acquisitive the show gives visitors the opportunity to purchase an original work of art at an affordable price.
Ms Laurence said with categories such as "King Valley Theme" and "Local Emerging Artists", visitors can choose a truly unique souvenir they can take home when the show closes on Monday, and treasure it for a lifetime.
The King Valley Art Show will be held from June 9 to June 12 at King River Brewing, opening to the public from 10am until 5pm from Saturday until Monday with entry $3 for adults.