Easter is a time for food, wine, and fun, with family and friends. Some of you may be visiting the King Valley over the Easter Break and we would like to share with you some of what it happing within the valley during this time.
We have many different members who are part of Wines Of the King Valley, please read below for opening times and special events over April 15th-18th, 2022.
Where possible we encourage you to book ahead of time, as we anticipate it will be a busy time for the King Valley.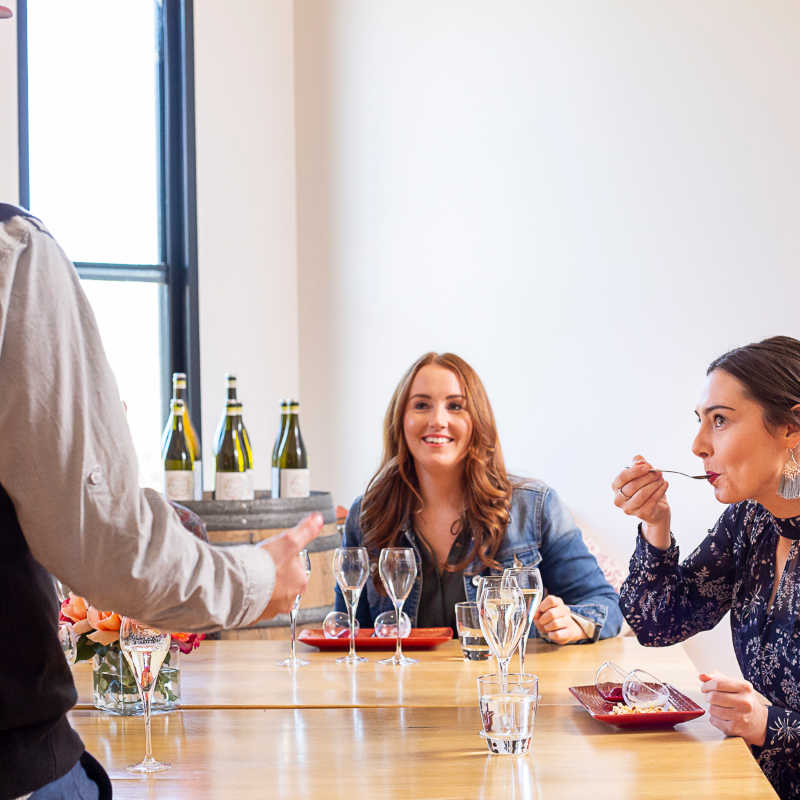 John Gehring
Will have their normal offerings.
CLOSED Good Friday and open all other days.
King River Estate
Join King River Estate for Easter Saturday & Sunday to enjoy wine by the glass, prosecco spritzes, homemade pork dumplings, a hamburger & sausage BBQ, and grazing platters. There will also be live music.
Wood Park Wines
Will be one regular hours, 10:00am to 5:00pm seven days a week, at the Milawa complex.
La Cantina
Enjoy their range of No Preservative Added Wines while enjoying a 'Build Your Own Platter'. Choose from a selection of antipasti, cured meats, local dips, cheeses, crackers, and local bread.
Enjoy live music by Leticia Box-Corsini on Saturday and Sunday, as well as Bruno Spiller on the Piano Accordion Monday. An enjoyable Easter weekend with the Corsini Family at La Cantina King Valley.
Cellar door is closed Good Friday, however will be open Easter Saturday, Sunday and Monday, from 10am-5pm.
Dal Zotto
Their chefs have put together a delicious menu showcasing seasonal produce from Elena's Garden and other amazing local producers. Easter Saturday and Sunday our Trattoria will be offering a delicious set menu with your choice of two or three courses. We will also be open for lunch Easter Monday with the regular a la carte offering.
Guided wine tastings will be running on the hour in our Cellar Door starting from 10am with our last session for the day beginning at 4pm.
The Cellar Door and Trattoria have limited availability, so we recommend booking to avoid disappointment. Visit our website to book now.
Cellar Door Bookings: https://www.dalzotto.com.au/cellar-door
Trattoria Bookings: https://www.dalzotto.com.au/restaurant
Dal Zotto Wines will be closed Good Friday.
Sam Miranda's
The Sam Miranda's restaurant will be open as normal over the Easter period and bookings are essential.
Cellar Door opens 10.00am-5.00pm
Kitchen opens 11.00am-3.00pm
At this stage no tastings.
Pizzini
They are offering wine tastings as a seated immersive tasting with $10 and $20 options, (bookings recommended). There will be wine and antipasti, coffee, cake and ice-cream available on the grounds. No entry fee
Closed Good Friday
Open Saturday-Monday 10am-5pm
Politini Wines
Open for wine tastings guided by friendly staff, $10 per person. Antipasto platers and cheese boards featuring local produce, and coffee, Nonna Josie's sweet cannoli. No bookings required.
Closed Good Friday
Open Saturday & Sunday 11am-5pm
Monday 11am-4pm
Darling Estate
Will have their normal offerings while open at this time.
Open Friday 11am-5pm
Open Saturday 11am-5pm
Open Sunday 11am-5pm
Open Monday 11am-5pm
Open Tuesday 11am-5pm
Brown Brothers
Will be having their annual Easter Family Weekend on Saturday 16th & Sunday 17th April 2022. For more information and tickets please head here.
On Easter Monday Brown Brothers Restaurant is offering a special lunch created exclusively with perfectly matched Brown Brothers wines. The delightful menu has been designed by Head Chef Bodee Price and is brimming with fresh produce straight from the Kitchen Garden, alongside seasonal specialties by local producers.
Seats are limited, so we recommend securing your tickets early!
Closed Good Friday
We look forward to seeing you all in the King Valley soon, Happy Easter.